HOWDEN ROAD COLLISION
2121 LAWRENCE AVE. EAST
SCARBOROUGH, ONTARIO
M1R 2Z8
PHONE : 416-759-9333
FAX : 416-759-3392
HOURS OF OPERATIONS
Monday 8:00 AM to 6:00 PM Tuesday 8:00 AM to 6:00 PM Wednesday 8:00 AM to 6:00 PM Thursday 8:00 AM to 6:00 PM Friday 8:00 AM to 6:00 PM Saturday 9:00 AM to 1:00 PM Sunday Closed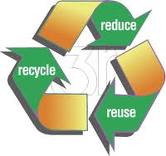 Insurance or personal repair, Howden Road Collision is here to assist you. Howden Road Collision Limited has been in the Auto Collision Repair business since 1960. It is a family owned and operated business. It is located at 2121 Lawrence Avenue East between Warden Ave and Birchmount Road on the south side of Lawrence in Scarborough about one minute drive from the East Collision Reporting Centre. We understand that being in an accident minor or major can be very stressful. With our knowledgeable team at Howden Road Collision we will tried to make this experience as quick and painless as possible. We are equipped to handle any degree of collision damage to both cars and light trucks. Our licensed technicians have received advanced training and testing through industry-certified programs to ensure the highest standards of quality and safety in every repair.
Howden Road Collision Limited has been a member of Collision Solutions Network since May 2002, a network of co-branded innovative leaders "Dedicated to Excellence". You can visit them at www.csninc.ca.
All repairs completed by Howden Road Collision Limited carry a Lifetime Warranty excluding wear and tear, neglect or subsequent accident. The Lifetime warranty will be honoured Canada wide by our network.
Howden Road Collision is an environmentally friendly shop. We were one of the first shops in Scarborough to switch to waterborne paints. Waterborne paint contains a lower level of volatile organic compounds. The paint quality has remained the same. We also follow the 3R, Reduce, Reuse and Recycle. Howden Road Collision is doing our part in saving our planet.