CSN Howden Collision
2121 LAWRENCE AVE. EAST
SCARBOROUGH, ONTARIO
M1R 2Z8
PHONE : 416-759-9333
FAX : 416-759-3392

HOURS OF OPERATION
Monday 8:00 AM to 6:00 PM Tuesday 8:00 AM to 6:00 PM Wednesday 8:00 AM to 6:00 PM Thursday 8:00 AM to 6:00 PM Friday 8:00 AM to 6:00 PM Saturday Closed Sunday Closed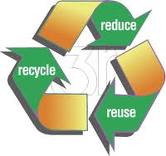 CSN Howden Collision
- is family owned and operated and is a member of the Collision Solutions Network of co-branded innovative leaders who are "Dedicated to Excellence". You can visit us at www.csninc.ca where you can see all the services that CSN Auto body Shops offer as well as how we are working to keep you safe during the current Covid-19 Pandemic.
Knowing that having a vehicle collision can sometimes be stressful, our knowledgeable and experienced team will do everything we can to make your repair experience as smooth as possible, whether you are paying for any repair work yourself or making an insurance claim.

Working in partnership with a good number of insurance companies, and two next-door vehicle rental companies, we can assist you with your claim every step of the way. as we return your vehicle to its safe pre-accident condition.

Inform your insurance company that you choose us, and we will take care of the rest. (See Estimating Options Tab)
Our lifetime warranty on workmanship and materials is honored by CSN Shops across the country. Parts are subject to manufacturer or supplier's warranties, however warranties do not include normal wear and tear, neglect, or subsequent physical damage.
CSN Howden Collision is environmentally friendly as we are doing our part in preserving our planet for future generations. We were one of the first in Scarborough to switch to high quality automotive waterborne paints, which contain a lower level of volatile organic compounds than the older solvent based paints. We also follow the 3R, Reduce, Reuse and Recycle.